When it comes to making your mark on your product, whether it's a piece of rawhide leather or your next carving masterpiece, you need a high-quality branding iron that can provide a clean image without damaging the surface and ruining the piece.
So, when picking out branding irons that will work best for you, there are two primary models you can use: an electric branding iron and a torch heated branding iron.
Let's dive into both techniques to determine when they are the most appropriate so that you can make the right decision for your business.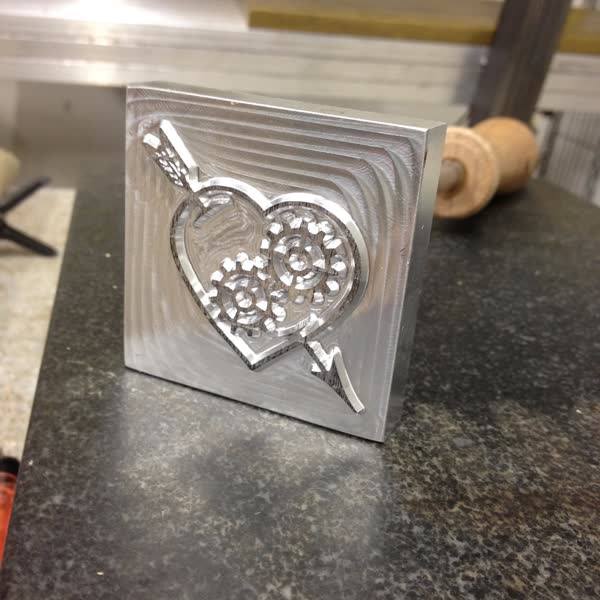 Electric Branding Iron
Simply put, the way that these devices work is to use an electric current to provide heat through the iron so that you can make your mark evenly and definitively. Because they can use up a lot of power, you need to have ready access to an outlet and extension cords, depending on where you will be doing the bulk of your work and what kind of materials you'll be branding.
Better Looking Results
Don't worry about the result looking too burnt or faded from your branding iron. The lines and edges will be almost perfect every time.
Faster Operation
Rather than having to build a fire and wait for the iron to reach a sufficient temperature, now you can get your device up and running in a matter of minutes.
Work Longer
Because you never have to worry about the brand cooling off in between uses, you can mark more materials in significantly less time, which can help your bottom line.
Be Safer
When dealing with a blazing hot branding iron, there is always the risk of severe burns, as well the potential to start a fire. So, if you want to avoid such complications, electric irons can quickly become your go-to source for reliability.
Simple and Effective
All it takes to use this kind of iron is a plug and play method, so you don't need to be highly skilled or master trained techniques to dominate this hot iron plug.
Disadvantages of Electric Irons
At first glance, you may think that it's an easy choice to use an electric model over one that uses an open flame, but the fact is that there are several reasons that this type may not be conducive to your business.
Require an Outlet
If you are working out in the field for whatever reason, or even if you are in the warehouse, the fact is that having an electric brand requires a power cord so that it can operate correctly. Unfortunately, this piece can get in the way and cause problems to your bottom line.
Must be Handled with Care
Like any complex electric appliance, electric branding irons must be properly cared for. Since there are complicated internal mechanisms that ensure that the iron works correctly, you must make sure that you are handling and storing them properly. With the right knowledge and care, electric branding irons will last for years.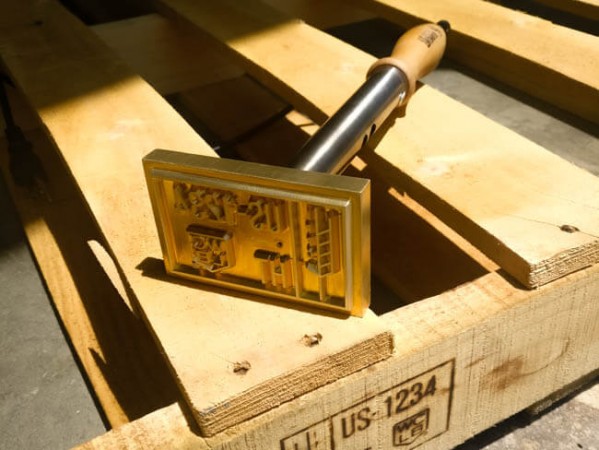 Torch Branding Iron
This style of marking has been around for centuries, and it works by using an open flame to heat the iron until it's hot enough to leave a lasting impression. Because the process is so simple, there is a low bar to entry, but that also means that you have to be much more skilled to make it work on a more reliable basis.
More Detailed Design
Since all it takes is some flames and patience, you can create branding irons of all shapes and sizes. This allows you to further customize and improve your design so that you can utilize a more modern arrangement to fit your needs.
Lasts Forever
As long as you take care of your iron to prevent things like rust and corrosion, it should last a lifetime without any problems. Since there are no internal mechanisms to worry about, there's no reason to think that it will break on you.
Disadvantages of Heat Irons
Unfortunately, although these models are super easy to manage, they do have some safety concerns.
Higher Burn Hazard
Working with an open flame can be quite dangerous, depending on how you have it set up. Also, the scalding hot iron poses a risk and must be handled with proper safety equipment to ensure that you don't get burned.
Takes Longer to Work
This can depend on both the brand and the product being marked, but overall, heating an iron with a flame is not as efficient as doing it with electricity. Also, as it cools off, it doesn't work as well, which can lead to inconsistencies in the results.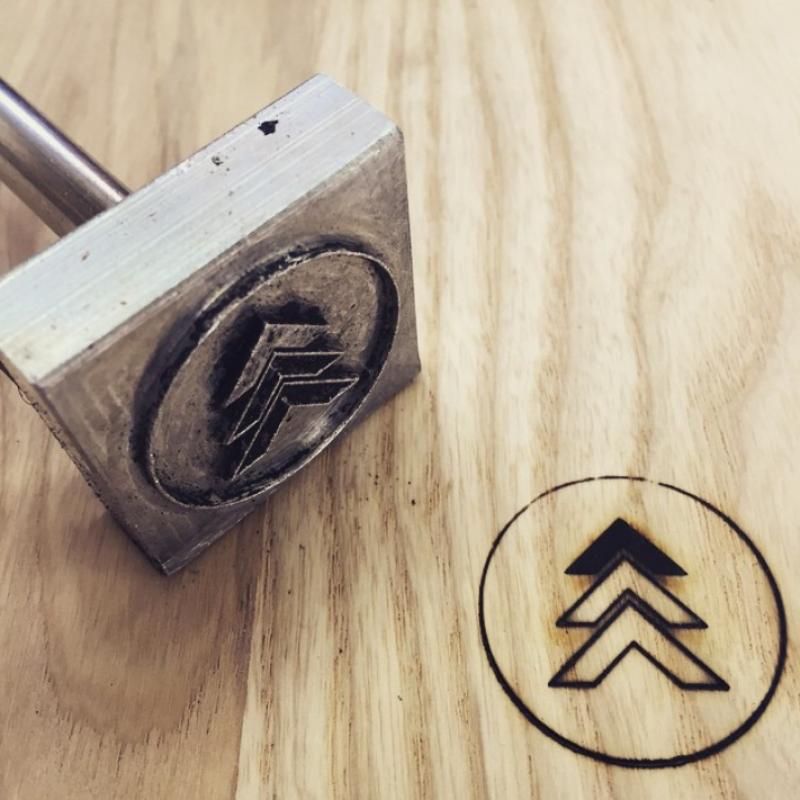 Bottom Line: Which is Better?
It depends. If you are working with a limited product line and you want to have total control over the detail of your iron, then heat is ideal. However, if you have to mark a ton of different items in one sitting, or you need to ensure clean lines and results, then electric irons are the way to go.
Gearheart make the highest-quality branding irons for wood and wood crafts in the world, right here in the USA. Explore our range of branding irons today!