Autumn marks the start of trade shows and if you are the owner of a small or medium-sized business, you'll know that preparing for a show can be challenging.
How can you build a winning stand if you have a limited budget? Your stand acts as a window into your business, and it is here that you can creatively display who you are and what you're about.
Promotional giveaways can be a stellar way of drawing people in, but perhaps you don't want to spend a lot of money printing a thousand bags that you won't use.
Personalize Your Promotional Items with a Branding Iron
Our electric branding irons could be the answer. Make your business stand out at upcoming shows by adding a personal touch to your freebies bag!
You can imprint your logo on paper bags using our branding irons, and you can fill the bags with goodies such as sweets and literature to show your prospects you care about them.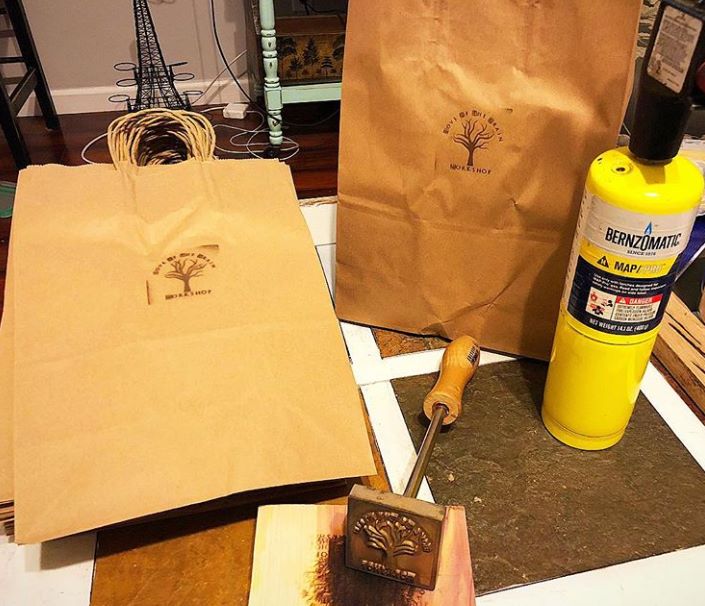 Do you like this design? One of our customers, Love of The Grain Workshop, made it!
Don't forget that at these trade shows, image is everything. From the clothes you wear to the items you display, people get an insight into your business, your brand and your values.
So why not show your commitment to sustainability by saying no to plastic and using customized paper bags?
Say YES! to quality and creativity by imprinting your own design onto card or fabric to really wow! your prospects. Yes, other companies will be competing for attendees' attention, but this is your time to shine!
Do you want any more ideas for your business? Give a twist to your business cards using a branding iron too!
Temperature Control System
We know that using an electric branding iron on paper and card can be tricky, but don't worry, Gearheart Industry have you covered. Simply upgrade your electric branding iron to our temperature control variable-temperature system.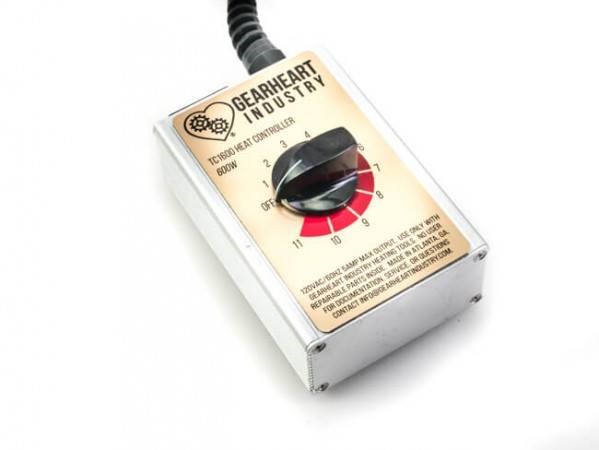 With this, you'll be able to dial the heat down on your iron to mark delicate materials like leather, foam, plastic, or paper products.
Our branding irons can be used on all these materials, but your plate needs a deeper relief when used on these surfaces. Keep that in mind when placing your order.
Gearheart create the best electric branding irons in the USA and have hundreds of happy customers. Order your branding iron today!