What Metal Is Used for Branding Irons?
Our branding irons are made of aluminum or brass - you can choose the metal that better suits your needs when ordering a plate for your easy-to-use electric branding iron or your torch heated branding iron.
Here's the lowdown on the differences.
Aluminum Plates for Your Branding Iron
Aluminum is more affordable. This could be good if you are going to be using your branding iron only occasionally for some home craft projects, or to make your food stand out at parties.
Aluminum provides great quality as far as sharpness and detail on your brand, but in terms of length of life, it won't last indefinitely and if heated incorrectly there is risk of damaging an aluminum plate.
Remember that our high-quality aircraft-grade 6061-T6 aluminum plates can be used to brand food items, which you cannot do with brass branding plates.
Brass Plates for Your Branding Iron
Brass is basically indestructible, so if you need a brander for your business or are simply looking for something you'll never have to replace, brass is the best option.
We recommend brass for the heavy, regular work, such as stamping leather items.
Best of Both Worlds
All our plates are interchangeable, so you can create multiple designs for one iron, offering a wider range of options and creative possibilities when branding your goods.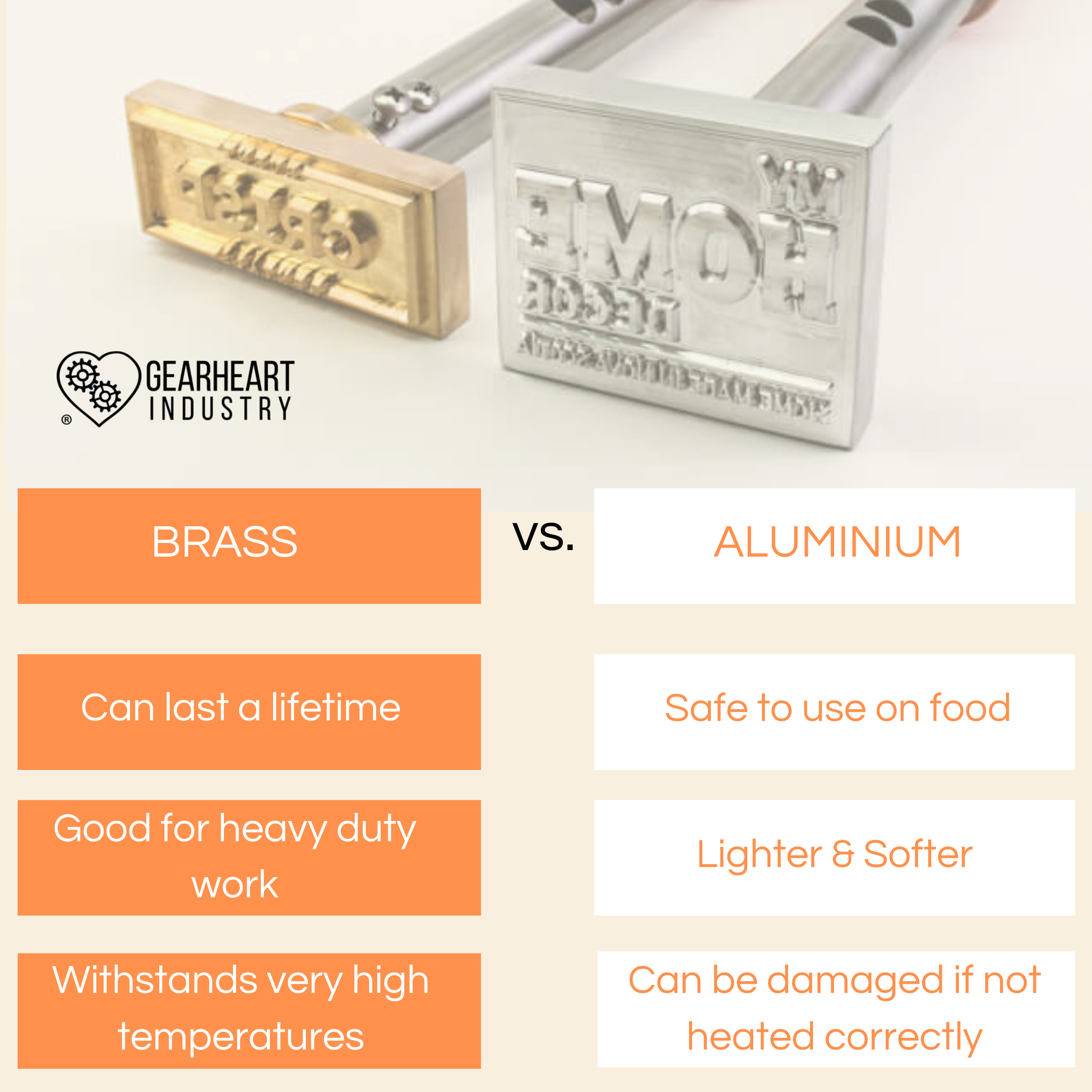 Gearheart make the toughest, highest-quality custom branding irons in the world, right here in the USA. Order your branding iron today!