Signing your wood and craft projects with a branding iron makes your work recognizable and it is a way of saying "It's finished".
While there are different methods to sign wood projects – such as engraving or marking with a permanent pen – a branding iron has many advantages such as:
Achieving a consistent result
Signing in a matter of seconds
Allowing you to include key information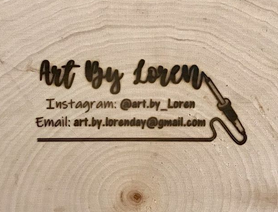 Source:https://www.instagram.com/p/BzD0IGpFo7K/
Creating a Design for Your Custom Branding Iron for Wood
Whether it is a personal signature or a professional logo, you can create different designs for a personalized or custom branding iron.
You can use the font that best expresses your identity and incorporate different elements, but there are some things you should avoid when creating your graphics, including:
Negative space design elements
Low resolution designs
Colors or shading
Negative Space Design Elements
If your design contains letters or elements that are too close together or near the edge this may cause an illegible result.

Low Resolution Designs
A 600 dpi is the recommended minimum size for your logo as this allows the image to be enlarged.
In the logo below, the jagged edges and poor detail shown in the magnified view make it unsuitable to create a high-quality branding iron.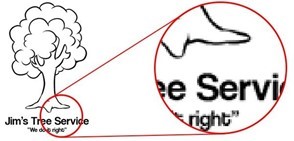 Colors or Shading
Colors or shading require digital modification to create a design suitable for your branding iron, so this is something you should also avoid in your logo.

At GearHeart Industry, we know that it can be disappointing getting a new branding iron only to find out that there is something wrong with your design.
This is why we test every single new brand on wood and send a picture to our clients for their approval. Only after they approve the proof burn do we ship our brands to their door.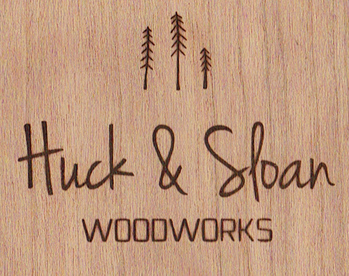 Torch Heated Vs Electric Branding Irons for Wood
You can choose between a custom electric branding iron or a torch heated custom branding iron to sign your wood projects.
Many woodworkers prefer the ease of using an electric branding iron, since you just need to plug it in and there is no need to use a torch to heat it up.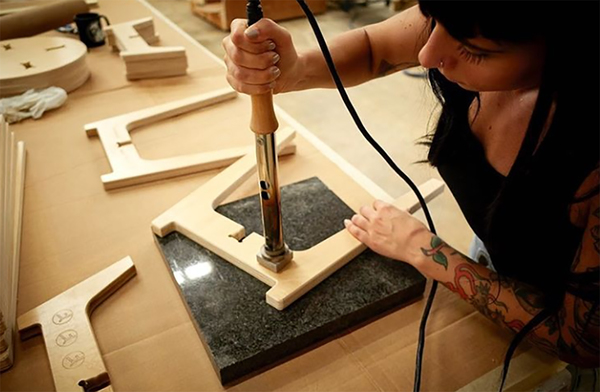 On the other hand, a torch heated iron is pretty much guaranteed to last a lifetime without any problems because there are no internal mechanisms.
You will need a torch, heat proof gloves and some scrap wood to practice on if it is your fist time!
Remember that whichever branding iron you choose, you need to let it heat it up all the way to get an even burn.
One Branding Iron for All Your Wood Projects
You can literally burn any wood with a branding iron, but different woods require different burn times.
The harder the wood, the longer the burn time will be. For example, if you use a hard wood such as black walnut, you will need to hold the iron on the piece of wood longer than if you are stamping a softer wood, such as pine.
Gearheart make the highest-quality branding irons for wood and wood crafts in the world, right here in the USA. Explore our range of branding irons today!